'Seun arcade' set up by art
페이지 정보
작성자
ART
댓글
0건
조회
1,305회
작성일

19-02-21 16:41
본문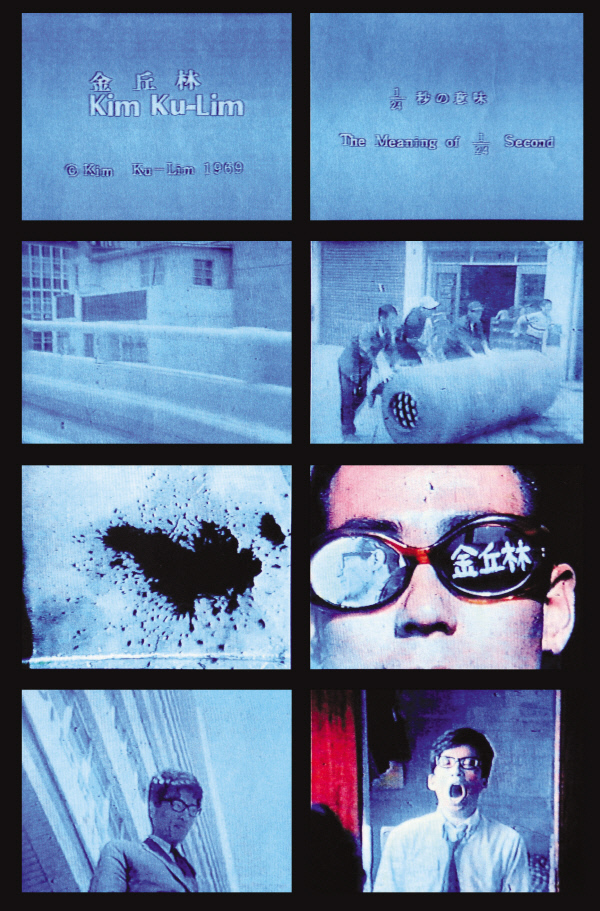 Kim kulim's Meaning of 1st 24 Seconds (1969).
Where are all the unique luggage bicycles that run around Cheonggyecheon? Samsung Otobai is a store in Seun Sangga. Now, there is only one place where the bicycle frame is made of tin, not aluminum, and the brakes are made of steel. Seun Sangga was a place that symbolized modernization and industrialization in Seoul. In 1968, Korea's first commercial complex was built on the site of redeveloping unlicensed shanty houses and brothels. Until Yongsan Electronics was established, it was a place where all but the mecca of the electronics industry and everything else was. However, the project is now being carried out instead of being dismantled, although it was treated as a "fear to be demolished" due to rapid technological development and urban change. 
A special cultural and artistic project is under way at the five-story indoor square. The project, which was organized by Geumcheon Art Factory at the Seoul Foundation for Culture, consists of exhibitions, lectures, and performances. The project, which opened on July 13, will focus on the history of Seun Sangga traders accumulated over the past 40 years, their current technological prowess, and the industrial ecology. 
The exhibition, performance, and workshops created by artists and merchants will help establish a place where the place is established as a place for makers, rather than Seun One of the projects is 'Great New World' by Yang Ah-chi. On the 153 key words he presented, writers, scholars, and retailers prepared videos, installation work, lectures, and performances. Key words are reminiscent of modernization and establishment, such as Utopia, 62,284 pyeong of land area, the city's pleasure course, the apartment school, the modern but the real modern. Ten merchants who participated and founded by 18 artists including Ju Joo-hwan, Kim Gurim, Kim Yang-woo, Kim Sang-don, Park Kyung-geun, and Shim Bo-seon presented their products. 
Merchants display, sell, and artists' works in stores. The folding screen released by Park Myung-hee of "Gumgang Gallery" is arranged along with Kim Sang-don's video work "The Mirror," which reminds us of yesterday and today in Seun Sang-ga. Kim Kyung-ok of "Sunbang Wind Power," which sells ventilators, engraved various models of the ventilator in the form of the old entertainment machine. His father-in-law made an entertainment machine, his daughter sold an entertainment machine, and his son-in-law sold a ventilator. Behind the original and rare items of merchants, Kwon's work, "Home-style sculpture," was installed. The work, which presents numerous variations with a L-shaped, prefabricated shelf with no trace left, describes temporary value and unrecorded labor.


"Sound detector" workshops involving the installations (left) and citizens on the historic "Commerce" project.

In "Great New World," artist Joo Ji-hwan used instant noodle bags and coffee mix bags to express the image of the younger generation and added texts such as "The camels and needle holes/snapped in the old days." Kim Gu-rim's 1969 film, "The Meaning of the 24 Seconds," shows that he will modernize in the 1960s through everyday images such as high road railings and yawning men. 
A variety of workshops participated by the audience were also arranged. From the 21st to the 22nd, 'Creating a game console in memory' will be held. You can make your own game of memories with video game consoles and home computers with Raspberry Pi. "Moonlight Accessory" is the process of adding electrical circuits, lighting by sewing a soft cloth with a thread through which electricity flows. You can always be on the ground by the 20th. Prior to this, a workshop was held on the 14th and 15th to make speakers and sound detectors using components sold at Seun Sangga. "We can visually feel various sounds such as the sound of machines in Seun Street," said Kang Byung-soo, a media artist who conducted a sound detector workshop. "We hoped that it would be a task to go around stores to find necessary parts and meet new people." 
"It was interesting to make a speaker that connects audio and power inputs and right and right speaker channels directly and assembles them." said Son Na-rin, who participated in making a speaker that is used in real life, not a kit. A variety of lectures, performances, etc. are available for participation through advance reception. The detailed schedule was also introduced on the website(seoulpowerstation.org)